Serving to Heal
"Improving the quality of life for children, families and communities worldwide through advanced healthcare and sharing the Gospel of Jesus Christ."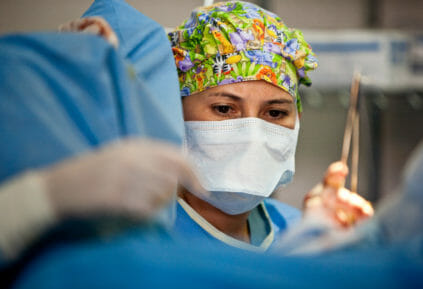 Our Initiatives
Iaomai Medical Ministries' calling is simply to share the love of Christ in a practical way through specialized medical care. This is what we do and we do it with love, care and respect for each patient we serve.
Our programs provide comprehensive, whole-person care regardless of circumstance, status or religion.
"Touching lives with the love of Christ and delivering miracles to those in need is a slogan Iaomai Medical seeks to emulate with each patient and volunteer."
Sean J. Burgess
"I want you to know what you mean to me and to Guatemala. Nothing in life is coincidence; everything happens for a reason, you guys changed my life forever. God knew exactly what I needed in my life, a ray of light to illuminate my life and He sent it, He sent it through you. You guys taught me the true meaning of a smile, life and love."
Gabriela Mendoza Brol
"There's no time like the present and doing something bigger than yourself makes all the difference."
Brian Tucker, CEO Punta Brava
"Everybody I talked to before the trip who had experienced it previously said that it would be a game changer, and they were right. There's nothing like radically changing your practice environment to get you thinking."
Mark Kramer M.D.
The time is always right to do what is right.
Martin Luther King, Jr.
"This week I am incredibly inspired by a beautiful story of community that spans from San Diego to Guatemala. This story begins with a group of difference‐makers that decided to transform health care for patients in Guatemala."
Tim Smith, CEO Sharp Memorial Hospital
Love is a fruit in season at all times, and within reach of every hand.
Mother Teresa
Serve wholeheartedly, as if you were serving the Lord, not men.
Ephesians 6:7
I don't know what your destiny will be, but one thing I know: the only ones among you who will be really happy are those who will have sought and found how to serve.
Albert Schweitzer
"When we run out of supplies, we have each other and realize God is enough."
John T. Young M.D.